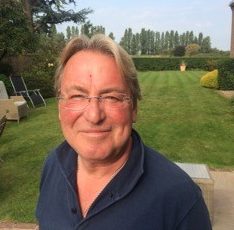 With a paternal grandmother from Cork, Eben Foggitt has strong links with Ireland and has spent much time there carrying out research for a recent TV documentary on castle ghosts which is to be followed by a series on Irish myths, legends and fables.
After five years in general practice at the Bar in London, Eben joined the Video Arts group of Companies as Head of Contracts and Business Affairs Manager. During an illustrious career spanning more than two decades, Eben has been on numerous committees within the film and television industries.
In 1987 he was appointed by the BBC to negotiate and co-write the BBC's Terms of Trade with the Independent Sector. In 1988 he was invited by the BBC to head the new Independents Planning Unit at Television Centre. In 1989 he was offered the post of Head of Business Affairs, Drama Group by the BBC. In 1992 he established Eben Foggitt Associates, providing legal and business affairs advice and representation to the independent sector for both film and television.
In 1994 Eben co-founded Ardent Productions with HRH Prince Edward. He was appointed Joint Managing Director and Executive Producer. In 1999 Eben left Ardent and since then has acted as a legal/business affairs advisor and executive producer to a number of Independent Production Companies. He also formally re-established Eben Foggitt Associates in Poole, Dorset.
As Executive Producer, Eben's credits include: The Cater Street Hangman for ITV; Annie's Bar for Channel 4; The Search for the Silver Arrow for BBC1; Windsor Restored for ITV; Edward on Edward for ITV; Castle Ghosts of England, Scotland, Wales and Ireland; Tales from the Black Museum and Tales from the Tower for the Learning Channel; Crown and Country for ITV; World Cup Polo – the Veuve Cliquot Gold Cup for Channel 4 and Crime Museum UK with Martin Kemp for the Discovery Channel.