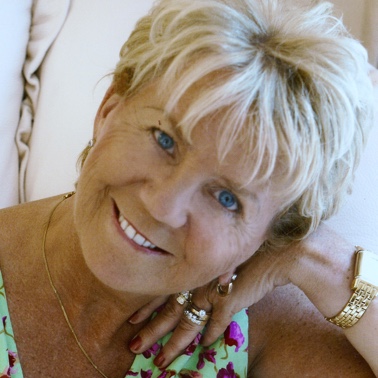 Marie Duffy's career began at the age of six with dance teacher Maitiu O'Maoileidigh at the world famous Inis Ealga Academy in Dublin. By the age of thirteen she was already creating steps for her dance class. Having successfully passed the TCRG exam at the age of twenty, she continued as co-director and teacher at Inis Ealga alongside Maitiu O'Maoileidigh. During this time the school enjoyed success in every category, in every age, and in both male and female sections at the All Ireland and World Championships, winning over 400 titles in total. The school also won the gold medal for Ireland at the Folk Dance Olympics in Dijon in 1981. In 1988 Marie set up the Marie Duffy Irish Dance School in Dublin, which enjoyed continuing success at all "Majors" – the highest level in competitive dancing.
Her Dance Show career began in 1996 when she was invited by Michael Flatley to work on Lord of the Dance which was followed by involvement on Feet of Flames (1999) and Celtic Tiger (2007). As Dance Director and Associate Choreographer, Marie has travelled all over the world with Michael's shows: touring Taiwan in 2009 with Feet of Flames and around Europe in 2010 with The Return of Michael Flatley tour.
Marie has worked at many prestigious events including The Prince's Trust and the Ryder Cup in the UK, the Oscars in Los Angeles, Prince Albert's Red Cross Ball in Monaco and recently for HRH Prince Charles at Buckingham Palace. TV Shows include Dancing with the Stars and Superstars of Dance in the USA and Tonight's the Night and Britain's got Talent in the UK as well as Irish Dance and Music Shows including Irish TV's Beirt Eile and Club Ceile.
As an Examiner for CLRG Marie has worked all over the world and has been an External Examiner for the Graduate and Masters' course for Irish Music and Dance at the University of Limerick. She has served on CLRG continuously since 1969 and is currently the Vice President for England. At the 2011 World Championships, held in her home town of Dublin, Marie was presented with a lifetime achievement award, recognising her dedication to the world of Irish Dance and Culture. Later that year, in conjunction with her husband, she set up the Marie Duffy Foundation.
In March 2015 Marie retired from Lord of the Dance after 20 years of loyal unbroken service and returned to her first love, teaching Irish Dancing to the next generation of dancers. She joined Hilary Joyce Owens and her Dance School Scoil Rince Ceim Oir based just outside the west of London as a dance teacher. Also in 2015, partnering with Eddie Rowley, Marie commenced writing her auto-biography, "Lady of the Dance", which was published in March 2017 and is available to buy online at our shop. A significant portion of the profits from the sale of her book is donated to the Foundation.
Watch this space – her story has not ended yet. As is the motto of our Foundation, "We go onwards improving all the time!".